Senior Thesis
The Key is a short animated visual interpretation of an excerpt from the book Extremely Loud & Incredibly Close. The script derives from a fictional letter written by the legendary Stephen Hawking to a young fan who writes to him often in the hopes of becoming his protégé.
I interpreted the main driving theme behind this narrative as the idea of balance between Science & Art. In the letter, Hawking confesses to the young boy a long kept secret. While addressing his desire to be his protégé, he describes his life as an astrophysicist, but also contemplates the meaning and purpose of his work, if there was any to begin with at all.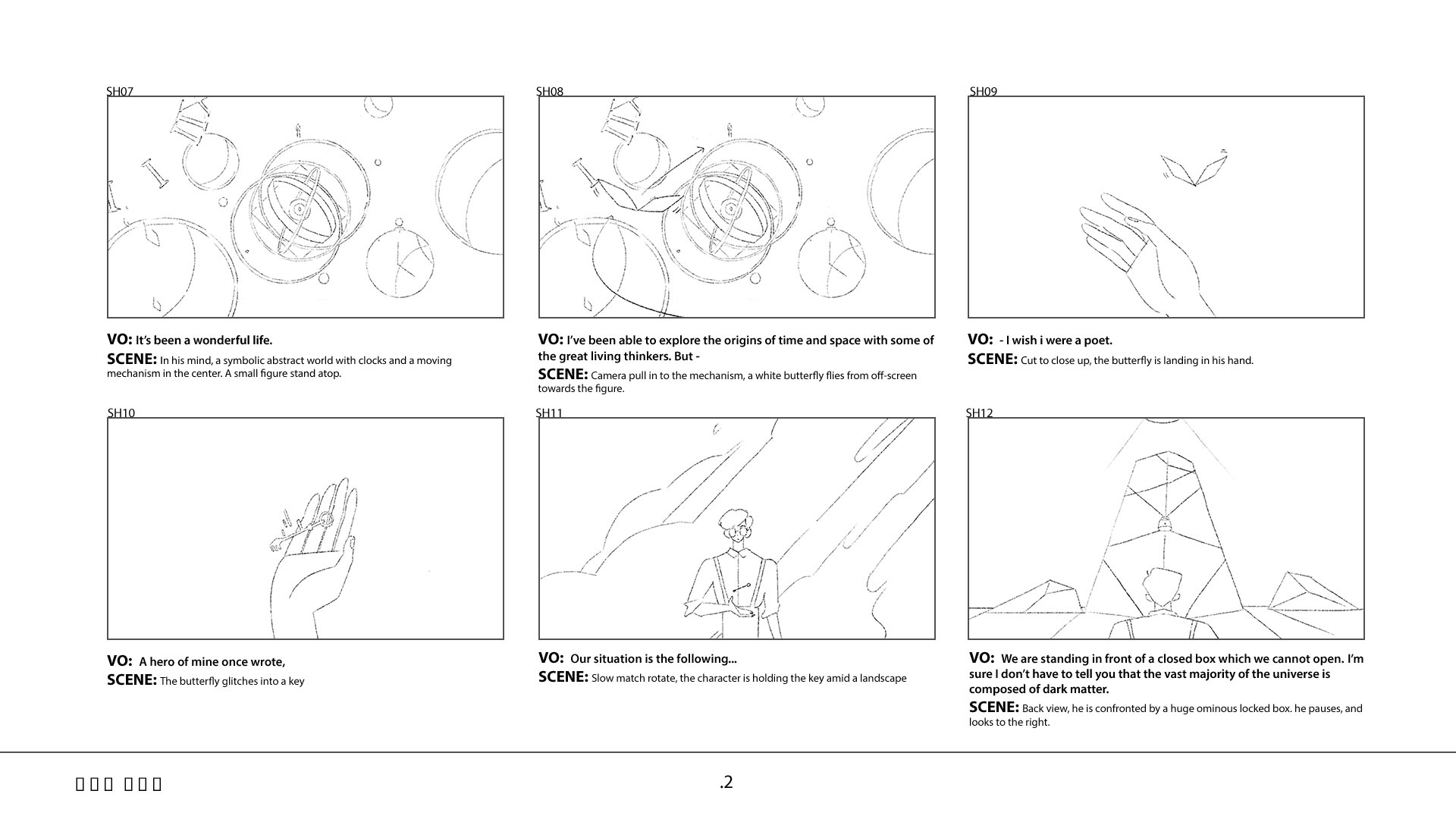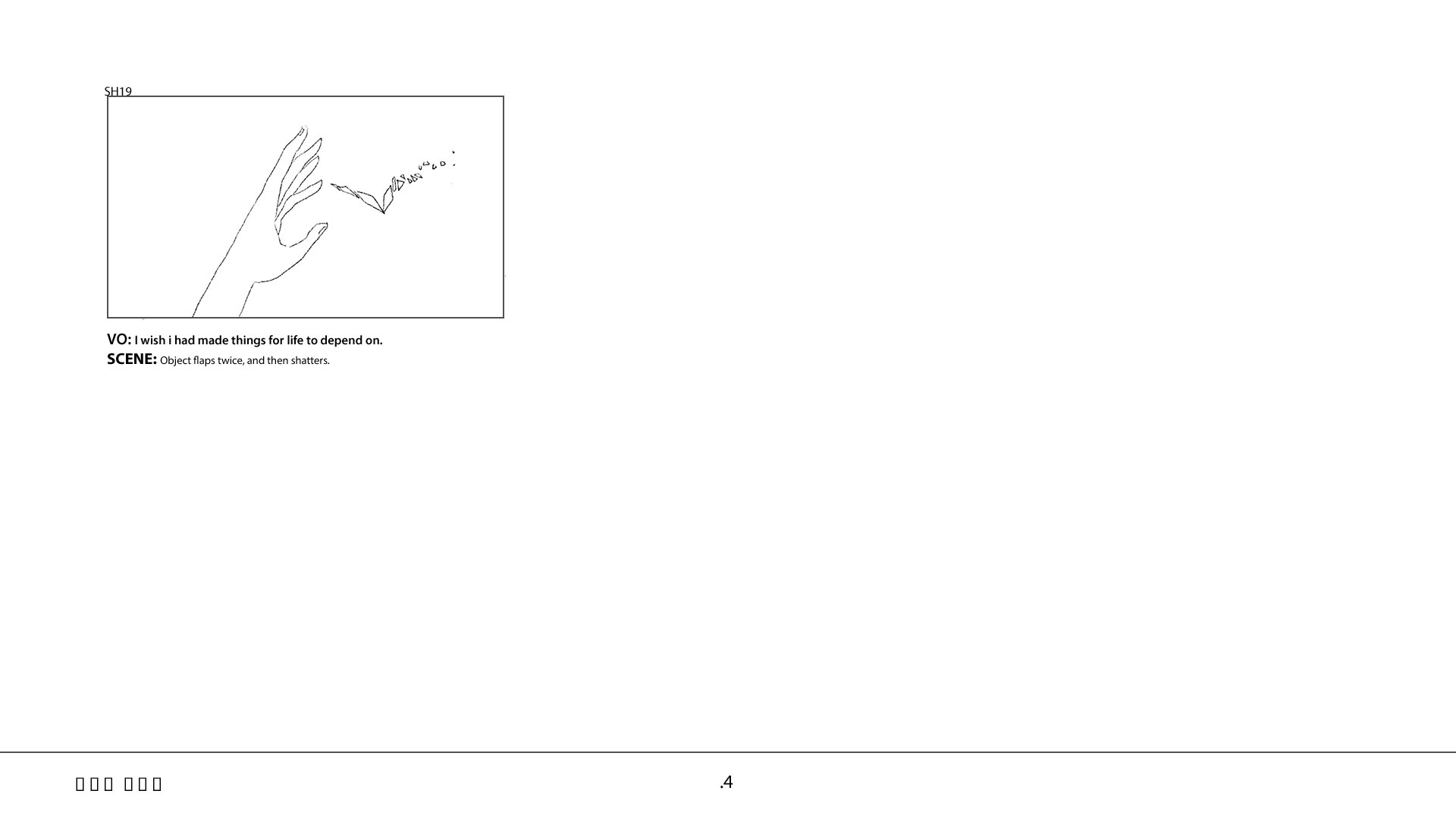 In this project, i very much wanted to make sure i could handle the 2D animation on my own. Regardless, there are some shots that required some 3D firepower where i needed help on for the sake of keeping on schedule. Below is a breakdown of certain shots, just to explain some process for everything that has been done so far.

 
For this shot, i combined the use of Photoshop cel animation with 2D After Effects. The character was animated in Photoshop, i first blocked out his movement, and did in-betweening along with clean-up. The key glitch and leaves were made by working between AE and Photoshop. The clouds and everything else were then animated and composited in AE.


 
For the Copernicus globe and clocks, i got help from my friend Omid who modeled / animated the assets and camera movement in C4D. i then animated the butterfly by first blocking it's motion in Photoshop, smoothing out in AE and then compositing all animated assets together in After Effects. To maintain the 2D quality of the design, Omid had asked to set the textures of the clocks as square templates as pictured below which he then projected onto the 3D models.


 


The hand was made with a similar process as the character. But as i was running out of time to meet a deadline, i got help from my soul mate Wendy Eduarte to help fill the outlines i had made. The butterfly was animated in AE with glitchy brush strokes added on later in Photoshop.

 


This shot was handled by my ridiculously talented friend Roy Kang. I handed him the style frame where he then modeled and animated the cradle in C4D. i then added brush strokes to give it a more organic look in Photoshop, animated the textures in the background and then composited in After Effects.

 


In the design process, i tried to control the shots as much as i could to allow for a faster workflow. I wanted to make sure to use the best method to animate the assets as organically and as quickly as i could due to time constraints. Most of the shots (like above) were made by cheating 3D in after effects.